International Program in Journalism (Media Studies)
| | |
| --- | --- |
| Program | Bachelor of Arts Program in Journalism (Media Studies) |
| Awards | Bachelor of Arts in Journalism (Media Studies) B.A. (Media Studies) |
| Host | Faculty of Journalism and Mass Communication, Thammasat University |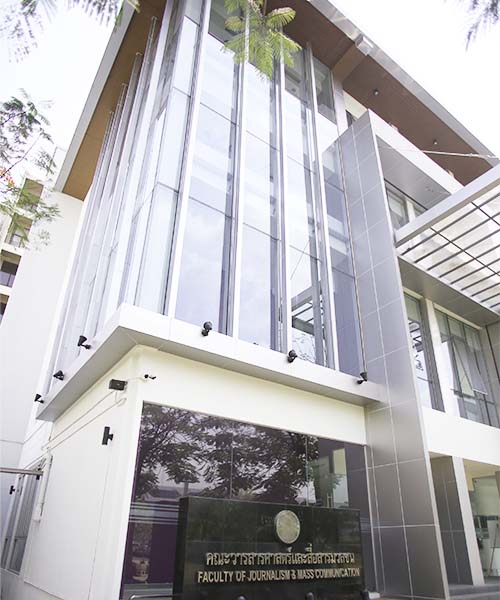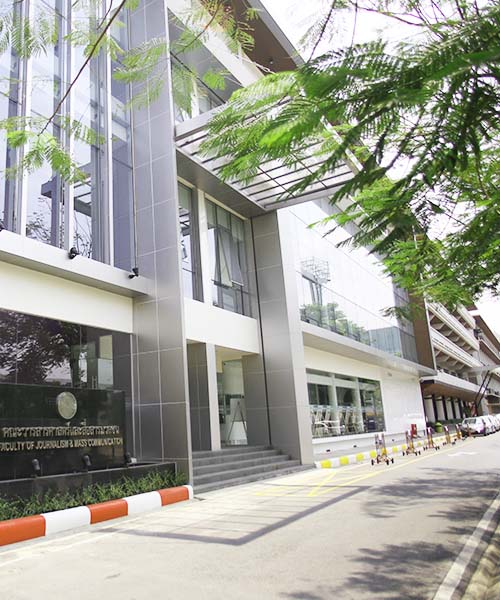 Due to the changing environment in mass media, in which the boundaries of each traditional medium such as newspaper, radio and television have been integrated online, this program will prepare students to enter the field of new media in the new globalized world.
The program aims to produce graduates with the necessary and advanced knowledge in communication, preparing them to be the leaders in mass communication with morality, creativity, insightful attitudes and other necessary related skills, particularly, English language skills. Focusing on concepts, theories and professional practices in digital lab and studio, students are taught to think and analyze issues critically, and gain a comprehensive understanding in their field. The goal is for graduates to apply their knowledge and contribute to helping develop society in a positive way.
To produce scholar graduates with strong academic knowledge and professional skills so they are prepared to join a media related profession.
To produce graduates who will contribute positively to society.
To produce graduates to be leaders of the society with a sense of high morality, advanced skills and insightful attitudes.
To produce graduates to be leaders in mass communication and social development.