B.J.M. program is designed to nurture young talents whose passion is to equip themselves with the essential knowledge and skills in journalism, media and communication, while leveraging their potentials to the fullest for future career. Our team of international and Thai faculty members, combined with guest lecturers from leading media and communication organizations, make up our high quality team of instructors who will prepare our students to be next generation leaders of national and international media and communication industry.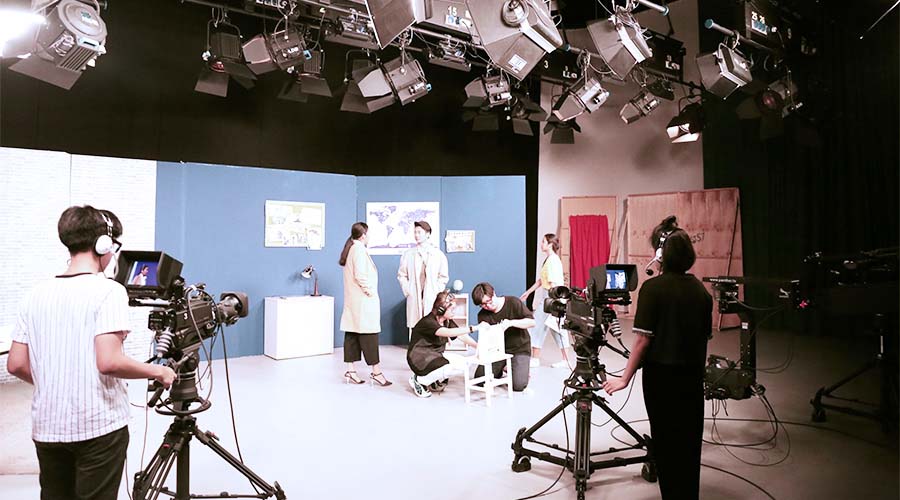 The Bachelor of Arts Program in Journalism (Media Studies) is an International Program within Thammasat's University, Faculty of Journalism and Mass Communication. Our aims have always been to produce graduates with a well-rounded education in journalism and media studies that is up to date with the rapid technological changes found in this field. The program is full time. Students must spend at least 7 normal semesters taking courses with a maximum of 14 normal semesters.
English Program in Journalism is a preparation for life and the world of work.
We'll support you throughout your course.
Journalist
Reporter Writer Critic Analyst
Media Producer
Media Producer, Media Entrepreneur
Editor
Editor, News Editor
Photographer
Photographer,Createor
PR, Media Planner
PR, Media Planner
Private sector
Private sector, NGOs and international organizations

radio dj@mellow 97,tv host@thai pbs, announcer, freelance actress and model
"The effective public speaking class inspired so much of how good speaking could change one's life forever"


Full-time student from Japan
"To gain fantastic knowledge and skills."


Full-time student from Myanmar
"The chance to learn about all aspects of Mass Media"

Apply
Next Admission Round: November 2023