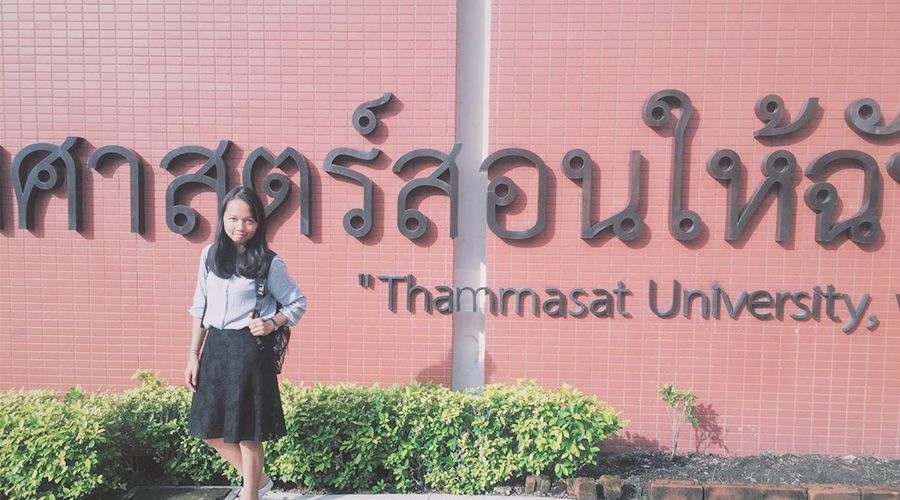 A Journey of Passion: Nich shares with us her experience as a foreign student with a B.J.M. scholarship so far
Always one to decide her own destiny, Oeng Srenich or Nich, a 20-year-old girl from Cambodia, did not hesitate to take on an opportunity to apply for a scholarship and came here to explore a path to her dream.
Upon seeing a post on The Scholarship Opportunity for Full-Time Foreign Students Studying towards a Degree in journalism in the Bachelor of Arts Program in Journalism (Media studies) (B.J.M.) at Thammasat on a facebook page, Nich knew right away that it was the time to take the first step toward her ultimate goal: a film director.
Nich said preparing for the exams (including the TU-GET and a journalistic specific test) was tough but not far-fetched. Along with her parents' full support, everything was steadily being set in place. And before she knew it, Nich has become a full-time student at Thammasat, far from home but closer to her passion for film-making.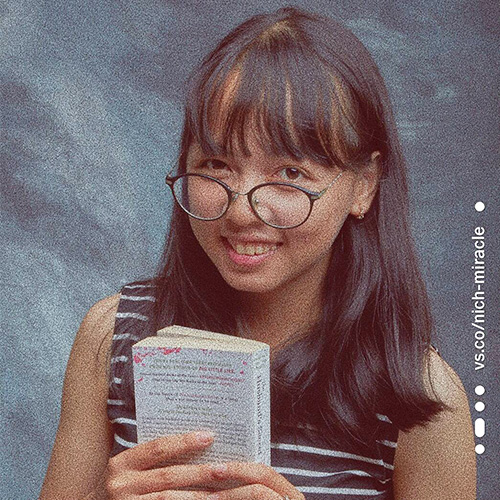 When asked why she decided to apply for the scholarship, Nich said she had a few reasons. The first one was about how the scholarship helped relieve the financial burdens of her family. The scholarship covers her tuition fees and provides her a monthly allowance of 10,000 baht, of which she uses to pay for the accommodations and daily expenses.
The second reason came from the academic point of view; Nich elaborated that Thammasat offers more in-depth knowledge on journalism and film-making than the universities in Cambodia. Nich also added that even other classes outside journalism, such as marketing, may become essential for her future career. In addition, she noted that an overseas degree always makes a better resume.
Nich is now a sophomore and does not seem to regret becoming a part of the scholarship at all. The similarity in culture between the Cambodians and Thais has brought acculturation to Nich quite easily, plus, the food, particularly Tom Yum Kung, was absolutely to her taste.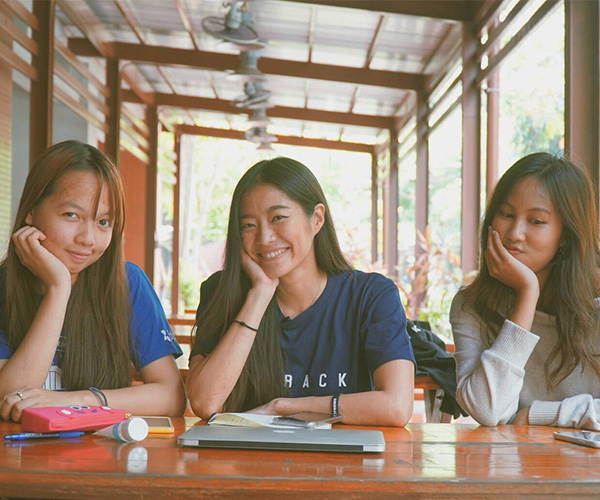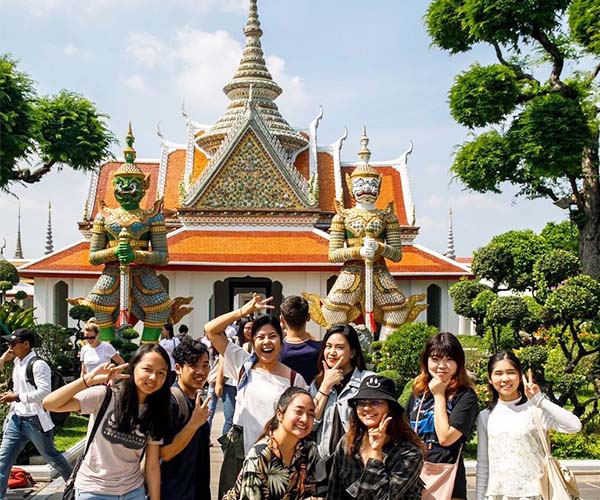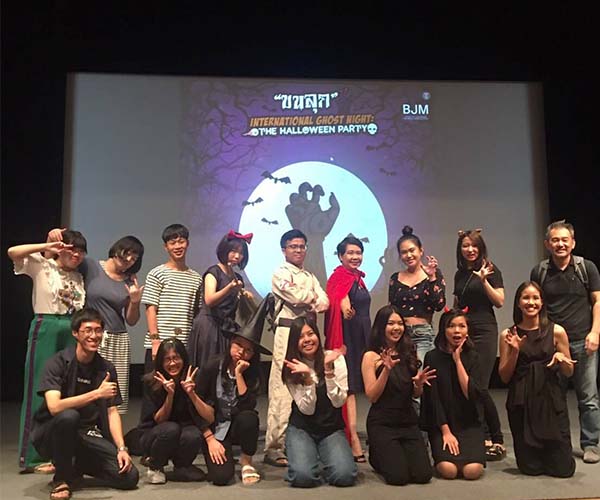 During her free time, Nich opts to partake in relaxing activities: taking photos of her friends, taking a run in the park, or learning some Thai with other foreing students. Nich said she was also interested in joining the TU Folksong or Public Speaking and Debate if chances came.
Because of the university's active and full-of-life atmosphere, Nich's busy schedule became a convenient tool helping her part ways with homesickness. The amiability she has been receiving from her peers, professors, and the B.J.M. staff members, has built Nich a second home in Thammasat.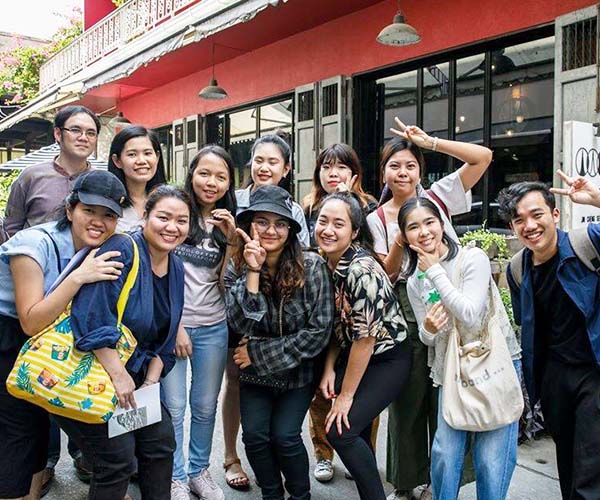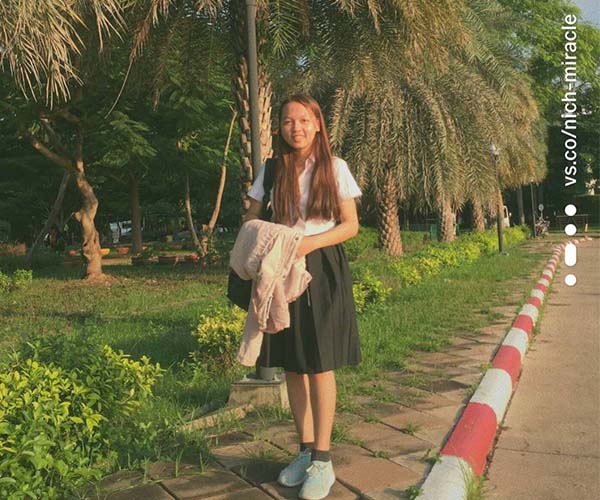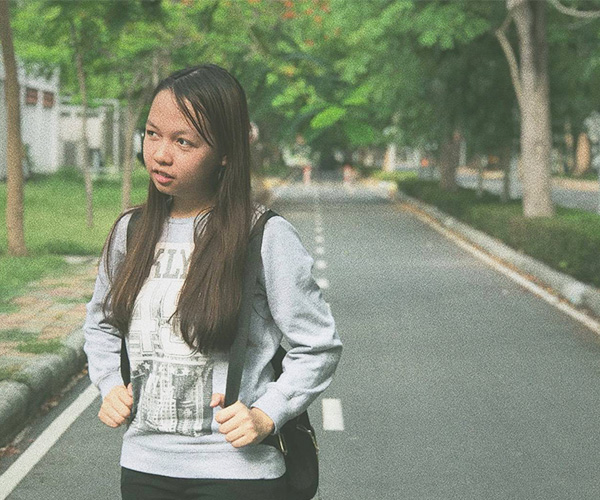 When talking about how she saw herself in the future, Nich had no absolute answer, but she had three plans in stock: 1) either find a job in the film industry in Thailand, 2) get a scholarship for a master's program in Thailand, or 3) go back to Cambodia and get a job there. Nich also reckoned, if possible, she wanted to create a film about youth passion. For many kids her generation or younger often lack or have yet to realize where their passion lies in. Nich believes that a film like that could help them start on the right path.
Lastly, "Go for it," was Nich's message that she would like to leave for the students who may aspire to pursue a degree abroad in the future. "But make sure that the major is what you really love. Because if you love it, you can adapt to anything. Love is enough."