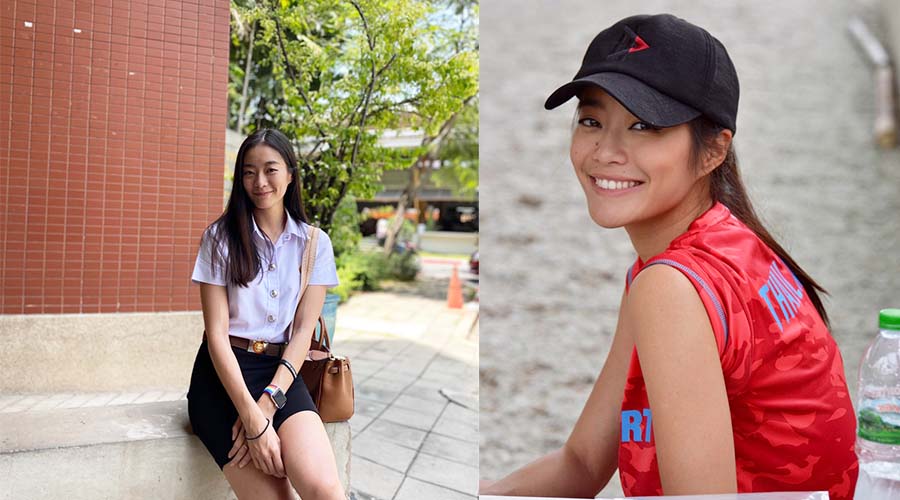 Excelling in both sports and studies, Sailub Lertratanachai talks about tips and tricks on how to secure the top student position of the year.
With the midterm exam season starting, many students may be stressed out, having to juggle daily life problems, assignments, and back-to-back tests simultaneously. But the same cannot be said for Sailub, a B.J.M. student with the highest GPA in her year.
Sailub (Sailub Lertratanachai) is a sophomore in the Bachelor of Arts Program in Journalism (Media Studies) (B.J.M.). Previously, she did IGCSE at Harrow International School Bangkok and then moved to College Alpin Beau Soleil in Switzerland to complete her 2 years of IB.
Although it may seem like she must have always been fluent in English, Sailub was actually having a hard time adapting to the multilingual environment. "I started studying in an international school when I was in Prathom 5. And a whole year was solely spent on English language preparation."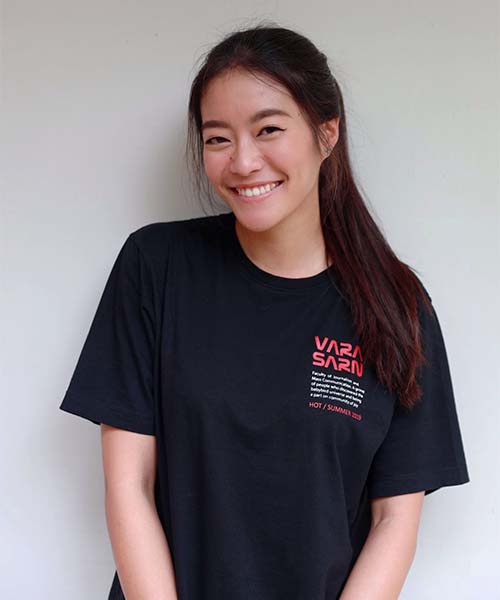 Sailub said reading and watching movies in English with English subtitles on really helped speeding up her English learning process; the tip is not to reach for a dictionary every single time an unfamiliar word comes up but try to use the context to identify the meaning of the word and understand the sentence as a whole.After finishing secondary school abroad, Sailub had been too busy with equestrian competitions and practice to pursue a bachelor's degree, but a knee injury and the unprecedented visit from COVID-19 had provided her time to finally enroll in a university. As a professional equestrian and sports enthusiast, she chose to study in B.J.M. in hope that she could act as a mouthpiece for the sports industry one day.
So far, her favorite courses are General Psychology — for its novelty and interesting content — and New Media Studies, which is  known for its entertaining lectures. Sailub's confidence, however, lies in her knowledge on economics; and she has been asked to be an economics tutor for her friends.
Now in her second year at Thammasat, Sailub's academic performance does not deteriorate, in fact, it keeps improving; recently, she was awarded with a certificate of academic excellence for the freshman with the highest grade in the program. "I was shocked to hear that I got the award because I've never been really good at studying." Not expecting that her constant hard work would pay off to this extent, the achievement brought such a pleasurable and fulfilling moment to Sailub and her family.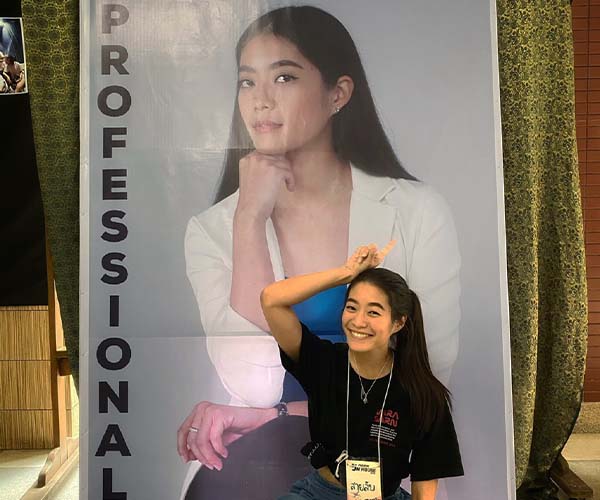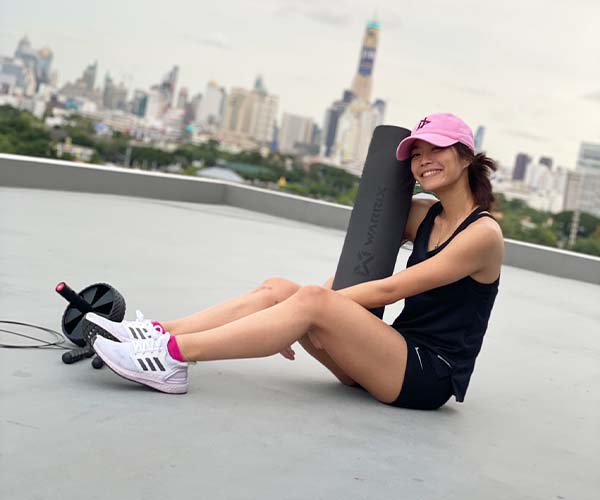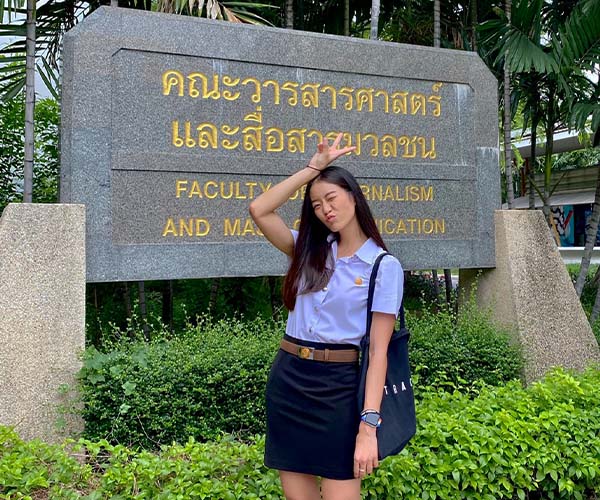 When asked for some advice on how to become a successful student, Sailub confirmed that paying attention in class is key. A lot of time, there will be distractions, namely smartphones and unpreventable chit-chat among friends. So, Sailub usually tries her best to eliminate them. In addition, she suggested that students should not be afraid of asking questions; not only does it provide answers but also strengthens the student-teacher relationship.
To those who are wondering about Sailub's preparation for the upcoming midterm examinations, she found that taking notes by hand, as opposed to typing them on an iPad or laptop, brought about better memorization. "I like to study for the exam that is last on the schedule first. That way, when the first exam date comes, it's still fresh in my mind." Two weeks prior to the exam date, she would start reviewing her notes and handouts side-by-side, as to not have to race the clock and cram everything in at the last minute.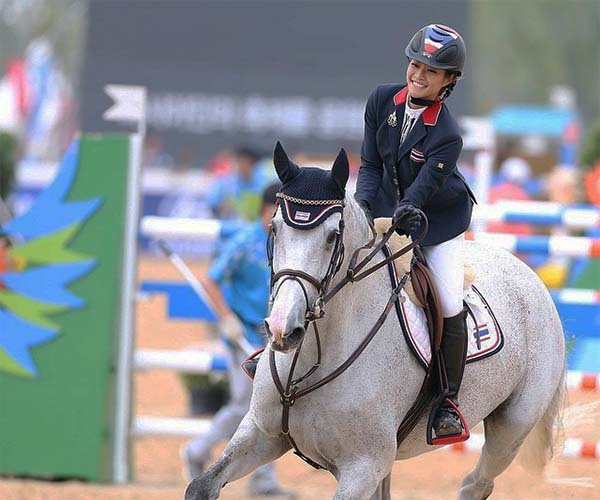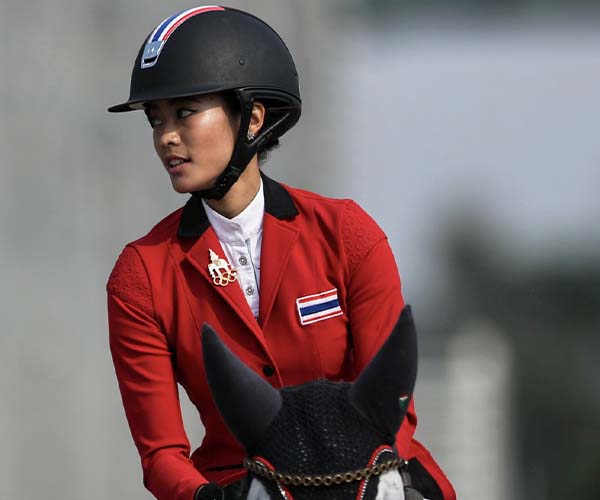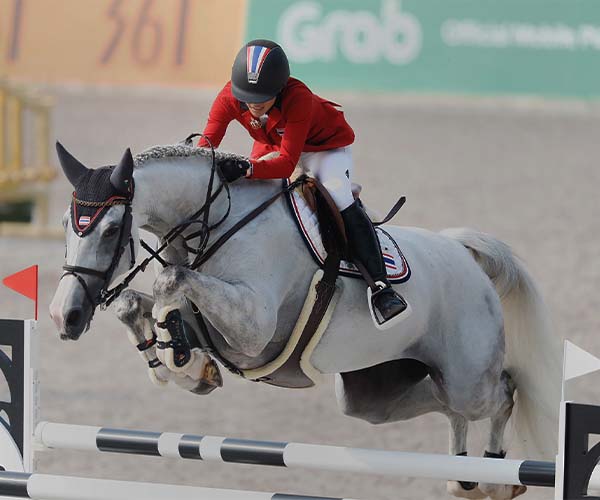 Studying hard is, of course, important; however, playing hard is also equally necessary. Sailub enjoys equestrianism, both as a profession and hobby; when she has free time, Sailub would go horseback riding for relaxation. Frequent visits to the gym are another great way for relieving stress accumulated from study.
In the future, Sailub planned to graduate and enter the path to sports journalism. Along the way, she added, should the COVID-19 pandemic subside enough, she hoped to compete in equestrian events in the next Asian Games and SEA Games.
To the student who may be dreading the inevitable exams or aspire to be better at studying, "Catch your dreams, don't give up on your passions," are Sailub's motto that keeps her going stronger each passing day.