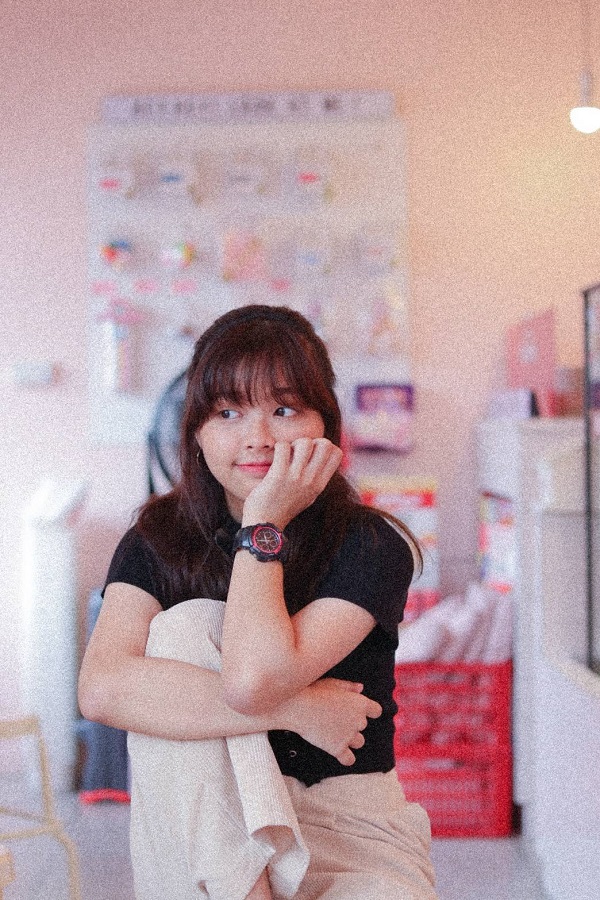 Ploy, Phetdao Pattanabandit, graduated high school from MUIDS. With her previous journey in the Language-Arts program, an epiphany occurred to Ploy that she wanted to further her education in this field. Ploy knew of B.J.M. from her visits to the TU open house when she was in grade 9th and 10th, and to the B.J.M. workshop during grade 12th. Along with the advice from her uncle, who has been teaching at Thammasat, Ploy concluded that maybe B.J.M. would be the right path for her future.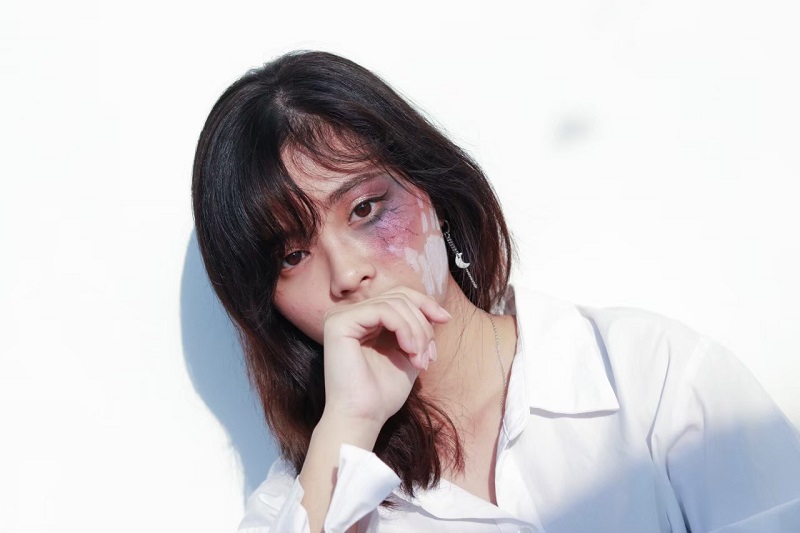 Ploy has had a lot of experiences in the media field since she was in high school, and she started collecting her work in grade 10th. The results of her creativity and hard work were displayed proudly in the portfolio. Ploy participated in many school events, including the yearbook creation and photo club. She had helped her teachers shoot a video promoting their high school and organize the school Facebook page. She and her friends also completed a magazine for their graduation project. Moreover, Ploy had a YouTube channel in which she uploaded her own videos.
Ploy mainly used Photoshop and Canva to design her portfolio. Canva, especially, was very easy to use for amateurs. Before the admission interview, Ploy said she did some research on the Internet and asked her seniors about often-asked questions and prepared her answers accordingly.
Some tips for making her portfolio shine, Ploy suggested, were to
1) asking friends or teachers to proof the statement of purpose (SoP),
2) Put description beside the pictures and highlight the keywords,
3) Put lots of photos of activity participation (any kind of activities, not necessarily media-related only),
4) simplify everything for maximum understanding, and
5) arrange work in order of importance.
Right now, ploy has been utilizing her skills and knowledge to help out as a photographer for the Freshy Games, JC Nest Camp, and workshops.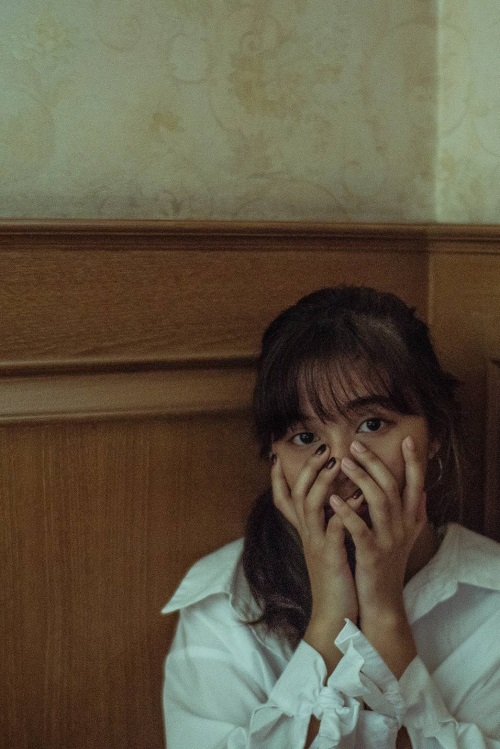 Ploy was very happy learning JM 200 Introduction to Communication. Other courses that the program provided also helped improve her English writing and speaking skills. The interactions she has had with people from various faculties at Thammasat has made her feel right at home.
Ploy was yet to have a settled plan in mind, but she would like to work in the media industry, particularly photojournalism and documentary filming. Though, she was also fine with writing jobs.
She liked to implement the quote "Give all you've got." Even though she may have lacked national or international awards, the plethora of evidence of her passion for media studies in her portfolio and her determination to enroll in B.J.M. as stated clearly in her SoP produced no objections that she could, indeed, become a proud talented media professional in the future.