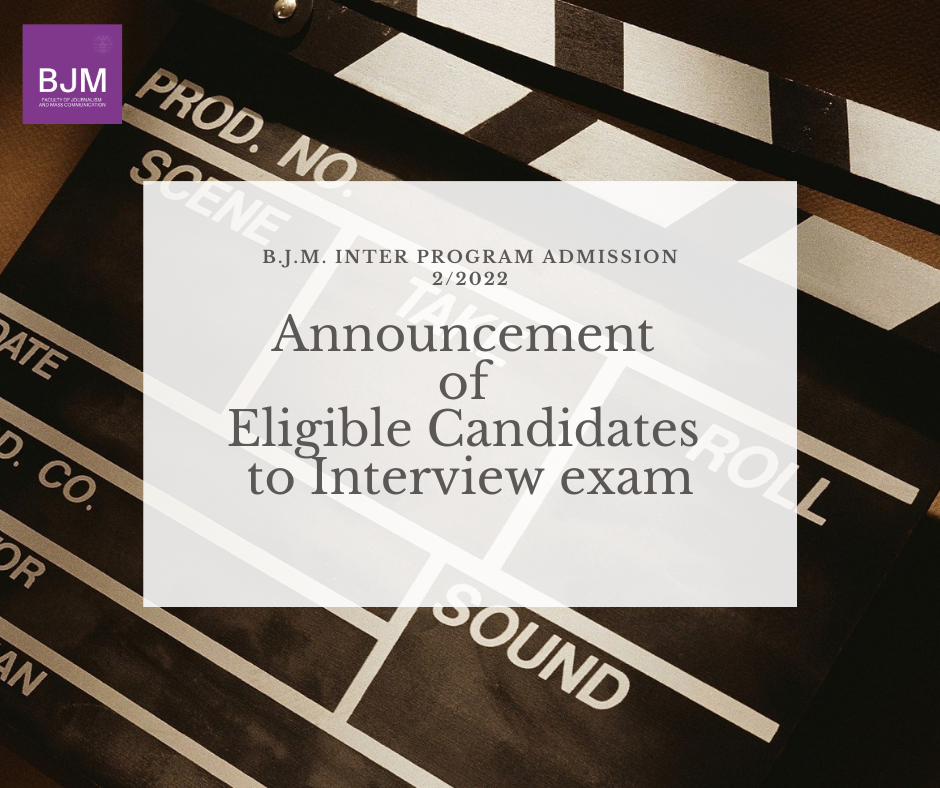 Due to the outbreak of Covid-19, the interview exam will be held online via Zoom application. The B.J.M. office will send more details to candidates via email.
Announcement of Qualified Candidates for Interview CLICK
Date and time
Wednesday 1st June 2022, 9.00 a.m. onwards
* Candidates must be connected online for interview at least 30 minutes prior to each session.
* Interview time of each candidate is subject to changed due to schedule adjustment.
Announcement of Successful Candidates
Result will be announced on 7th June 2022.