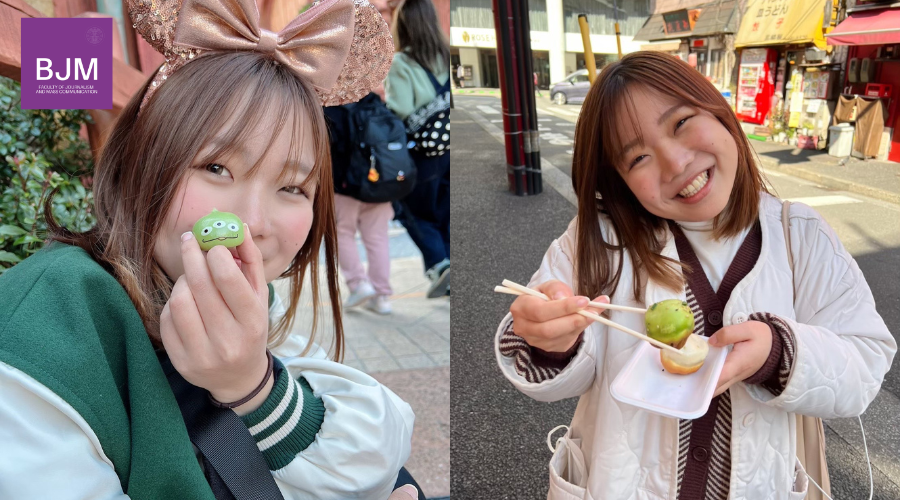 Hisano Takamine is a third-year student from Okinawa, Japan. She will be here with us at B.J.M. for one semester. Back in her home country, she studies mass communication and she wants to know and learn more about mass communication in Thailand. This semester, she takes a total of 3 classes which are JM 270 Film Studies, JM 306 Global Media Industries, and JM 402 Multicultural Communication.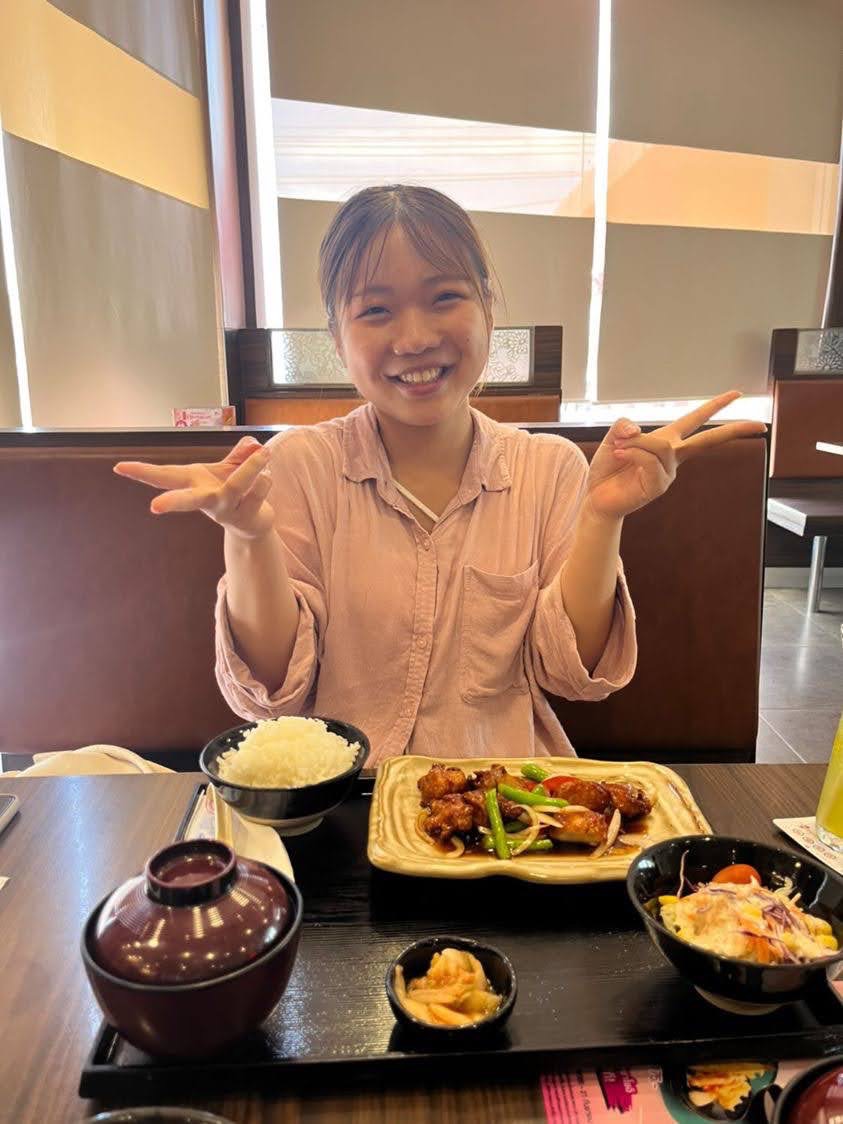 After several weeks in B.J.M., she mentions that the classes are difficult for her but also it is interesting for her to see the class's activity. "Although the classes are difficult for me, but they are interesting! Also, I'm surprised that the students participate in the class actively. It's interesting for me to know their opinions who are around the same age as me in Thailand", she said.
She is so thankful for the students here because they are so kind to her. Even though she is a shy person, she is always happy when people try to talk to her, invite her to eat, and recommend delicious Thai food.
During her time here in Thailand, she wants to learn more about Thai culture and would be so grateful if anyone can recommend a place to go. "I'm also interested in tourism. If you have any recommended places to go, please let me know," she added.
"I want to speak the Thai language. I'm looking for someone who wants to do a language exchange between Japanese and Thai," she noted.