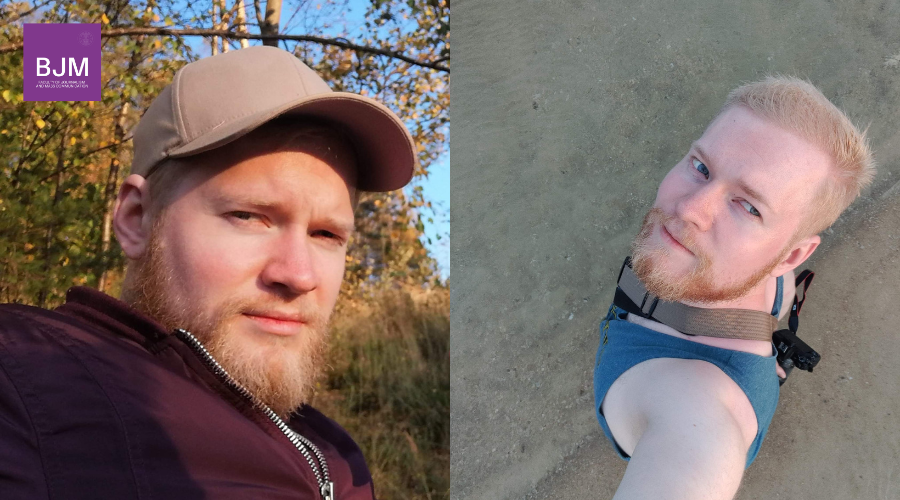 Per, a third-year student at the University of Bergen, he comes all the way from the island of Stord in Western Norway to exchange his semester here, at B.J.M. Thammasat, Thailand. The reason he chose to study here is because our faculty offered the subjects that will fit well into his degrees. Aside from studying, over his past four years he has been working in the media industries, which our faculty also related to that as well.
He enrolled in a total of 6 classes this semester, because he wishes to stay engaged in classes as much as possible so he can learn a lot during his exchange semester, which are JM 421 Media Business Management, 301 Art for communication, 230 Introduction to broadcasting, 330 Radio and TV production, 270 Film studies and 206 Effective Public Speaking.
"After being here for one week I felt homesick and I was confused by many things, but the subjects were interesting and I was well received by students and teachers. During the first few weeks I was surrounded by people at all times, which was helpful. I feel much better now," he said.
In terms of B.J.M.'s educational system, he thinks that the system hands out the theoretical tools and puts the students in charge of their own practical learning. "… in charge of their own practical learning by facilitating real-life scenarios that require both individual skills and team work," he added.
When asked if there is anything he wants to say towards the students, lecturers and the staff, he responded that "I want to say thank you for the hospitality and for the informative teaching from the skilled lecturers. In general I think BJM program is well developed and I appreciate many of the campus facilities. I'm looking forward to the coming months".
Before leaving Thailand, he wants to get to know more people and have a chance to explore this country as much as possible, as well as learn more about Thai. By doing so he believes that it would help him to grow more in many aspects of his life.