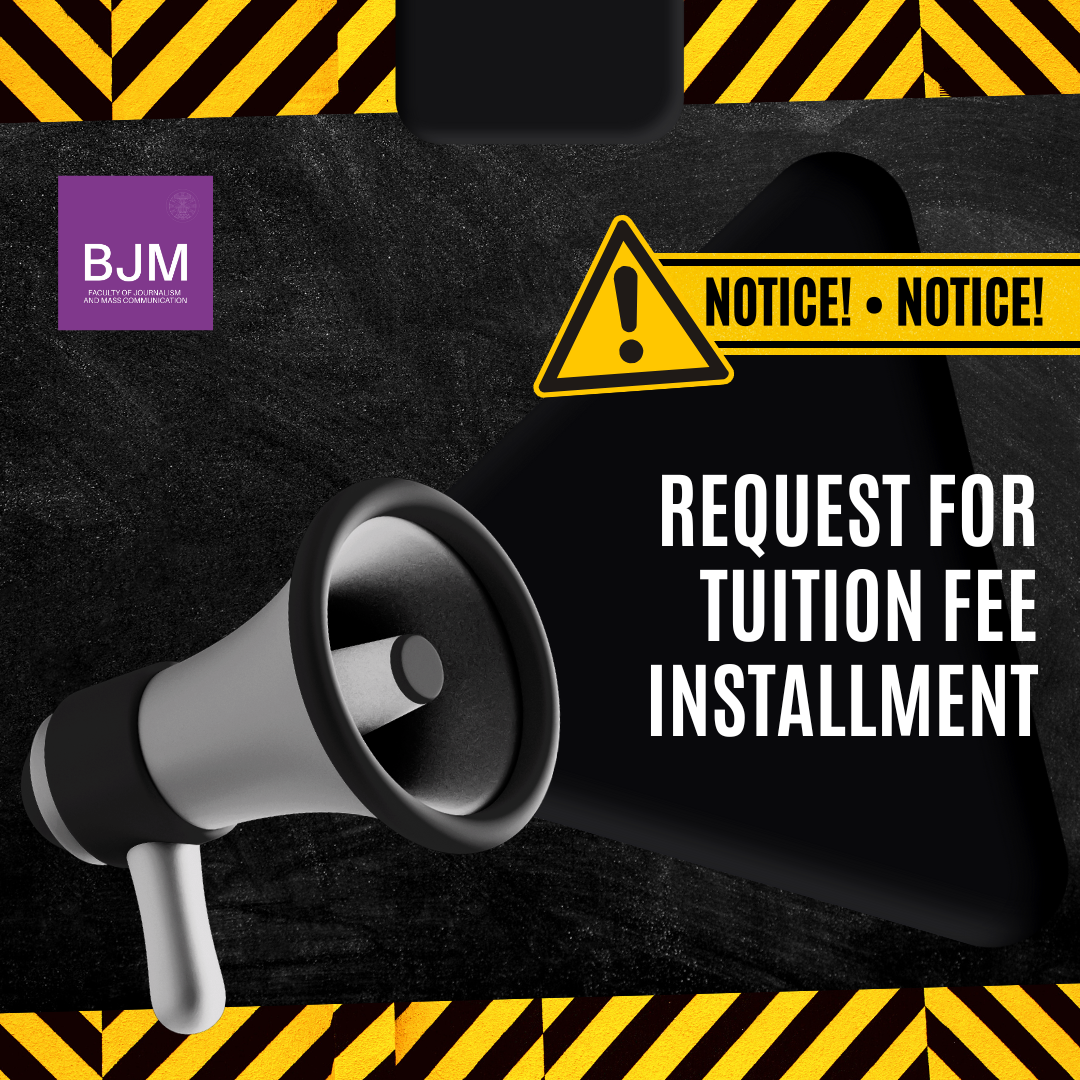 Attention!!!
For students who wish to request for tuition fee installment payments for semester 2/2022 with the B.J.M program, please contact K'Varaporn at B.J.M. office and submit a request form by 7-11 November 2022 at 16.00.
The tuition fee payment will be split into 4 installments.
You can go to TU Greats App > select Enrollment result > Tuition fee (payment) > select to pay in installments.
You will have 4 invoices on TU Greats App. The deadline for each installment payment is as follows:
1st Installment  31 December 2022
2nd Installment 31 January 2023
3rd Installment  28 February 2023
4th Installment  31 March 2023
Note: For each installment you cannot pay by the due date, you need to submit a request to the B.J.M. director within the last week before the deadline. The unpaid amount will then be added to the next installment payment.