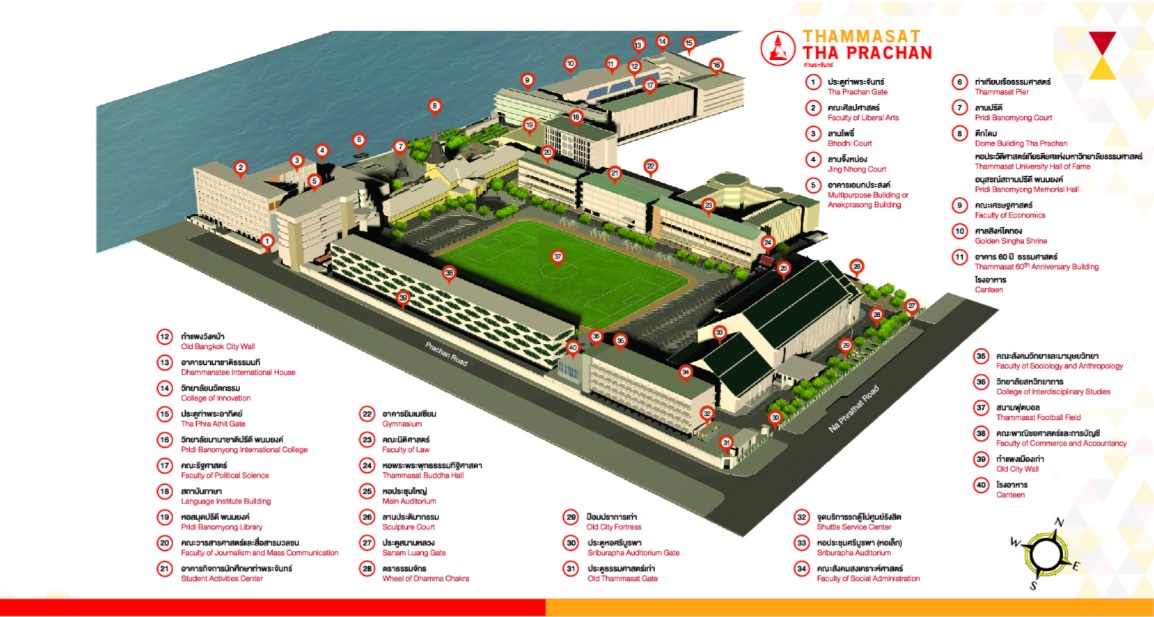 *Check your seat number and read the announcement in Thai version CLICK*
Written Examination: Inter Program Admission 2
The written examination on mass communication knowledge and current affairs will be conducted in English. Candidates must sit the exam on Saturday, May 13, 2023 at 09.30-11.30 hrs at Room JM 402, 4th floor, Faculty of Journalism and Mass Communication Building, Thammasat University, Tha Phrachan Campus.
***Candidates may leave the exam room at 11.30 hrs.***
Please prepare:
1. ID card for Thai candidates or passport for international candidates
2. Pen and correction pen/tape/fluid
***Candidates are not permitted to bring electronic watches, mobile phones, and other equipment aside from ID card, pens, and correction pens/tapes/fluid to the exam seats. The Faculty will not be responsible for any loss or damage***
Dress code: School uniform. For international candidates, please dress appropriately; shorts, jeans, t-shirts, flip flops, and leggings are prohibited. For female candidates, please wear black or dark blue below-knee-length skirts or black or dark blue pants only.
Announcement of eligible candidates for interview: 31 May 2023
Interview Exam: 2 June 2023
Notes
1. Each applicant has only one right to confirm their enrollment in a program. Each applicant may apply to multiple programs or rounds; however, once the applicant has confirmed their enrollment, the applicant will not be able to apply for the next round, unless they decline their enrollment in the program first. The verification and decline of enrollment must be managed through the Clearing House system within the announced timeline. The decline of enrollment can only be done once and within the scheduled period.
2 Applicants must check own qualifications. Should the university finds that an applicant is disqualified afterward, the applicant will not be accepted into the program nor receive a refund of the application fee.
**Applicants must take the written examination and submit application documents as scheduled. Failure to meet the aforementioned will result in disqualification. The decision of the faculty committee/institute/university is final.**