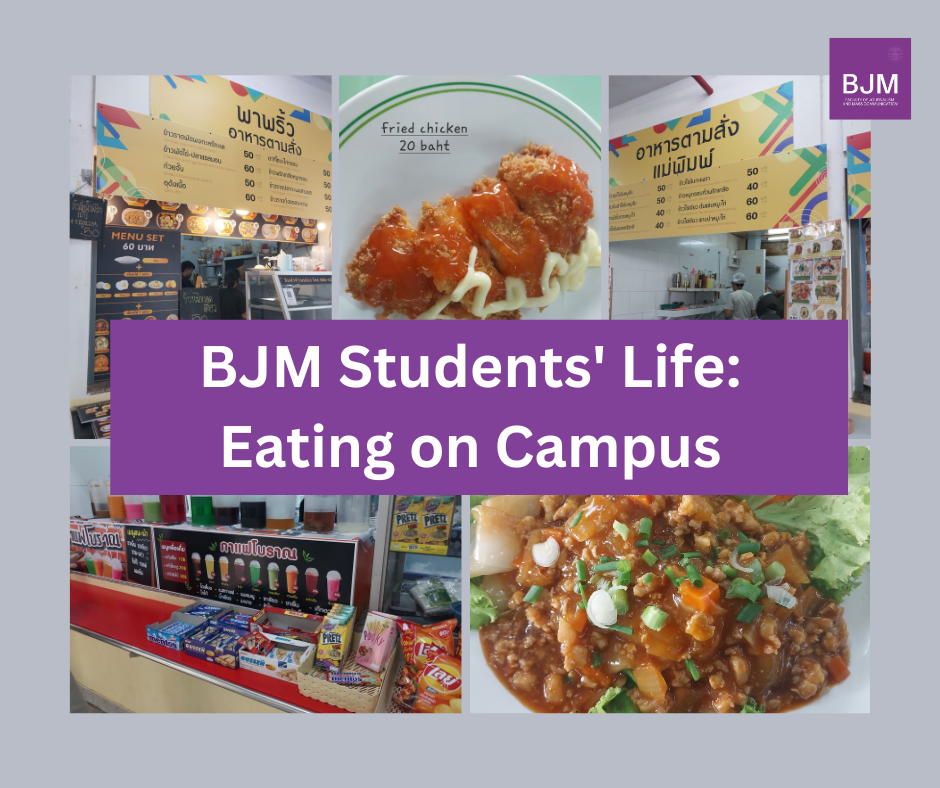 "BJM Students's life at Tha Prachan: Eating on Campus"
 From Academic Year 2023, B.J.M. Program's main campus has moved to Tha Prachanan at the heart  of the Bangkok old city. At Tha Prachan, there're varieties of Thai-Style foods, vegetarian and halal dishes and drinks are available at the reasonable price. Students can choose to eat at the school canteen, go to the restaurants outside of the campus or visit the occasional food trucks in front of the library. Although the students have many options, many choose the school canteen for affordable food (ranging from 40 to 100 baht) and easy access.
Let's see how BJM students from Tha Prachan campus choose their lunch menu and what kind of options they have.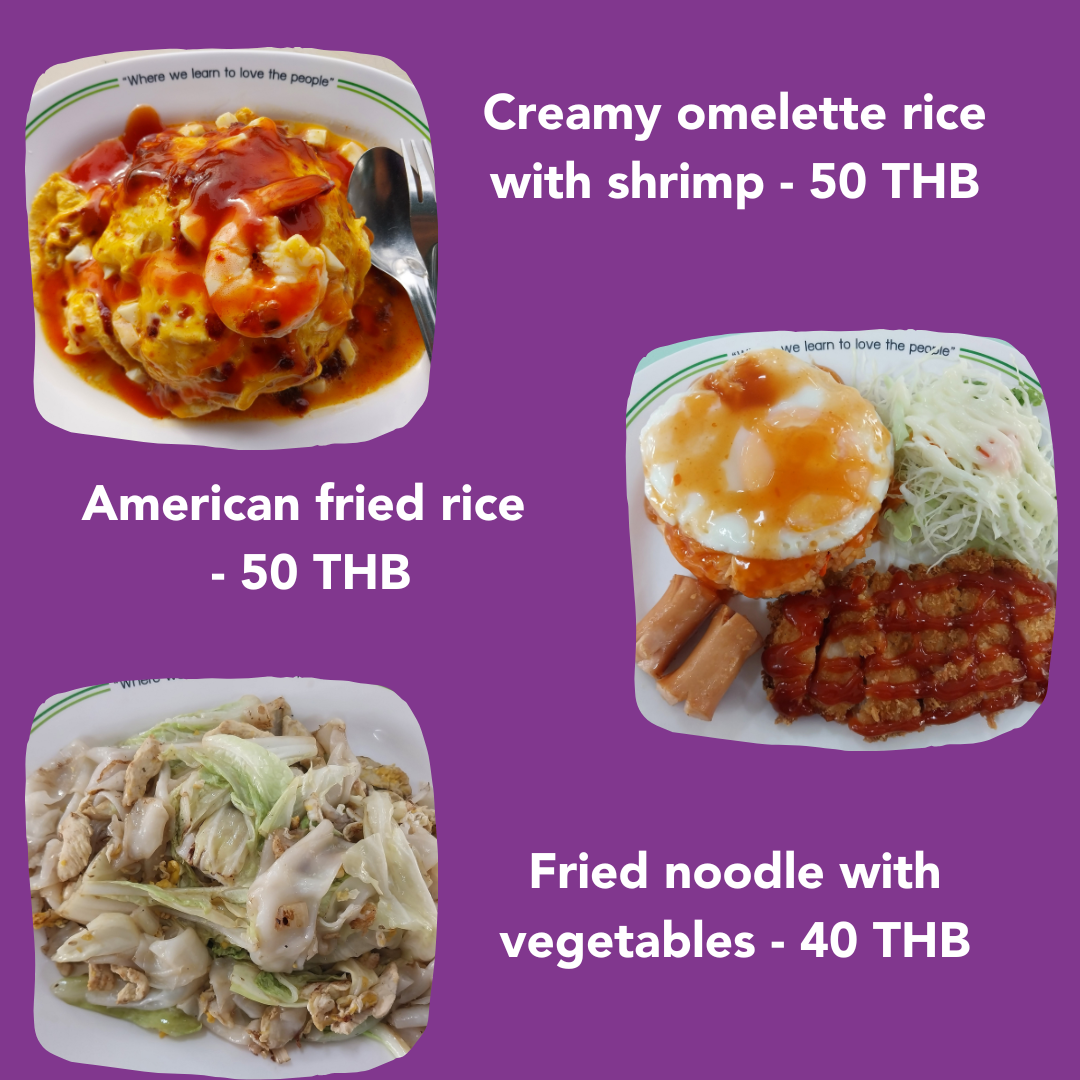 April, a BJM student said, "I usually eat at the canteen because I do not want to go outside and I can choose from a variety of food there". When asked how she chooses her lunch menu, she answered, "If there is enough time, I like to ask the shop to add separate side dishes with rice. But if I'm in a hurry, I just choose from the set menu."
She added, "I think fried chicken and rice is the fastest to make since they have already fried the chicken in advance and you can add as much sauce as you want."
Our first year international student, Jasmine, agrees with April. She said "Fried chicken is usually displayed at the front of every shop and I can easily order by pointing at it even though I don't speak Thai .  And they can cut the chicken and put it on a plate with rice within seconds. Very fast."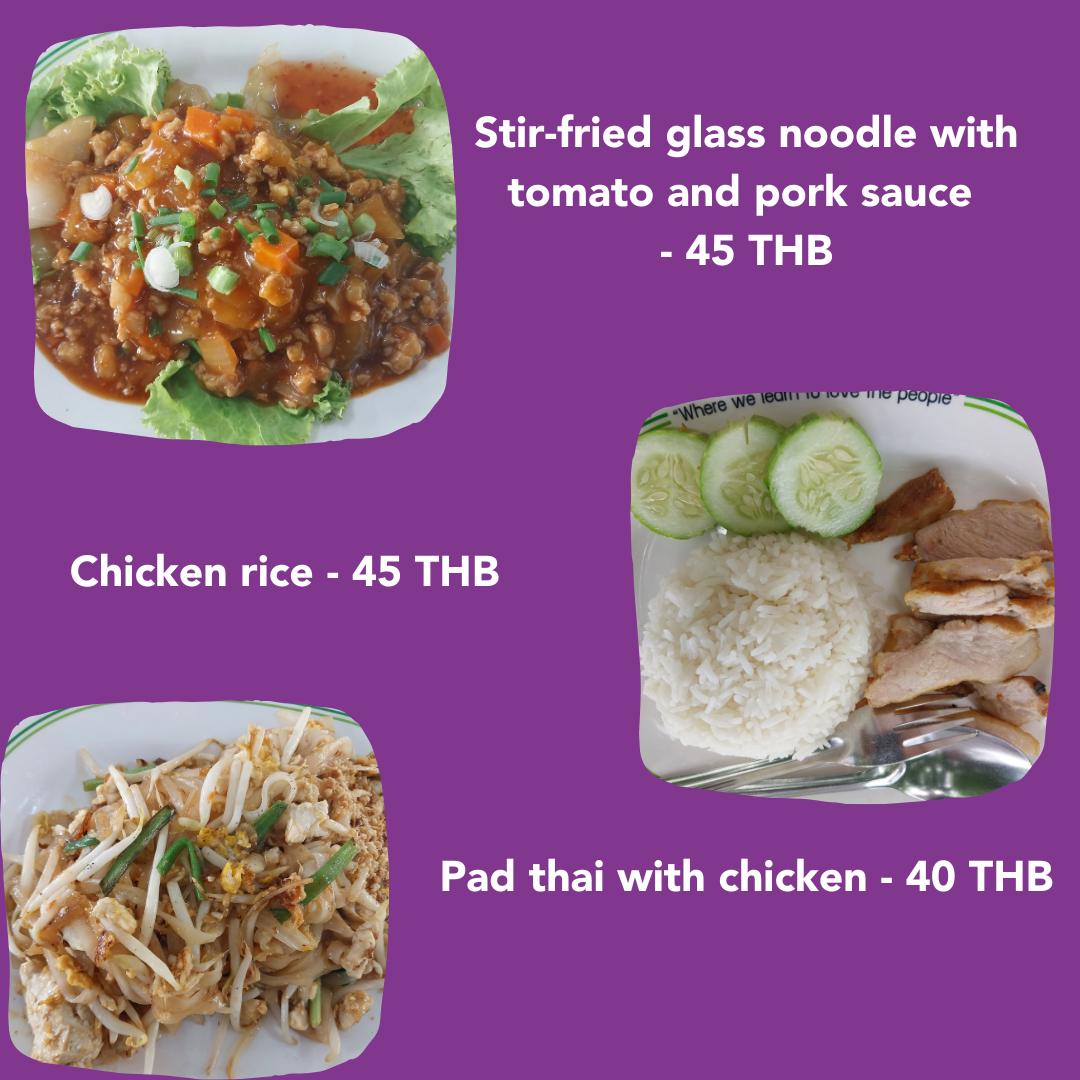 When asked about a popular menu from the school canteen, another student, Su said " I think creamy omelette with rice is very popular. You can order it at almost every shop."
"The fruit smoothie shop is popular, too. For those who want to study during lunch break or those who are on a diet, grabbing a smoothie is also an option. I myself drink fruit smoothies daily." She added.
Most of the BJM students said that they usually spend around 100 -150 baht a day on food and drinks.
Written By: Su Mon Hlaing