Introducing BJM Freshmen Student Council
Our BJM Freshmen Student Council has been very busy, organising different student activities and events. So far, the members have been a part of BJM Open House (Tha prachan & Rangsit Campus) and they are now planning for the upcoming events such as TU Fresh Games, Hello Baby Bird (collaboration with students from  Chulalongkorn University's Commarts)  and Tha prachan games. Let's take a look at what they have to say about their roles.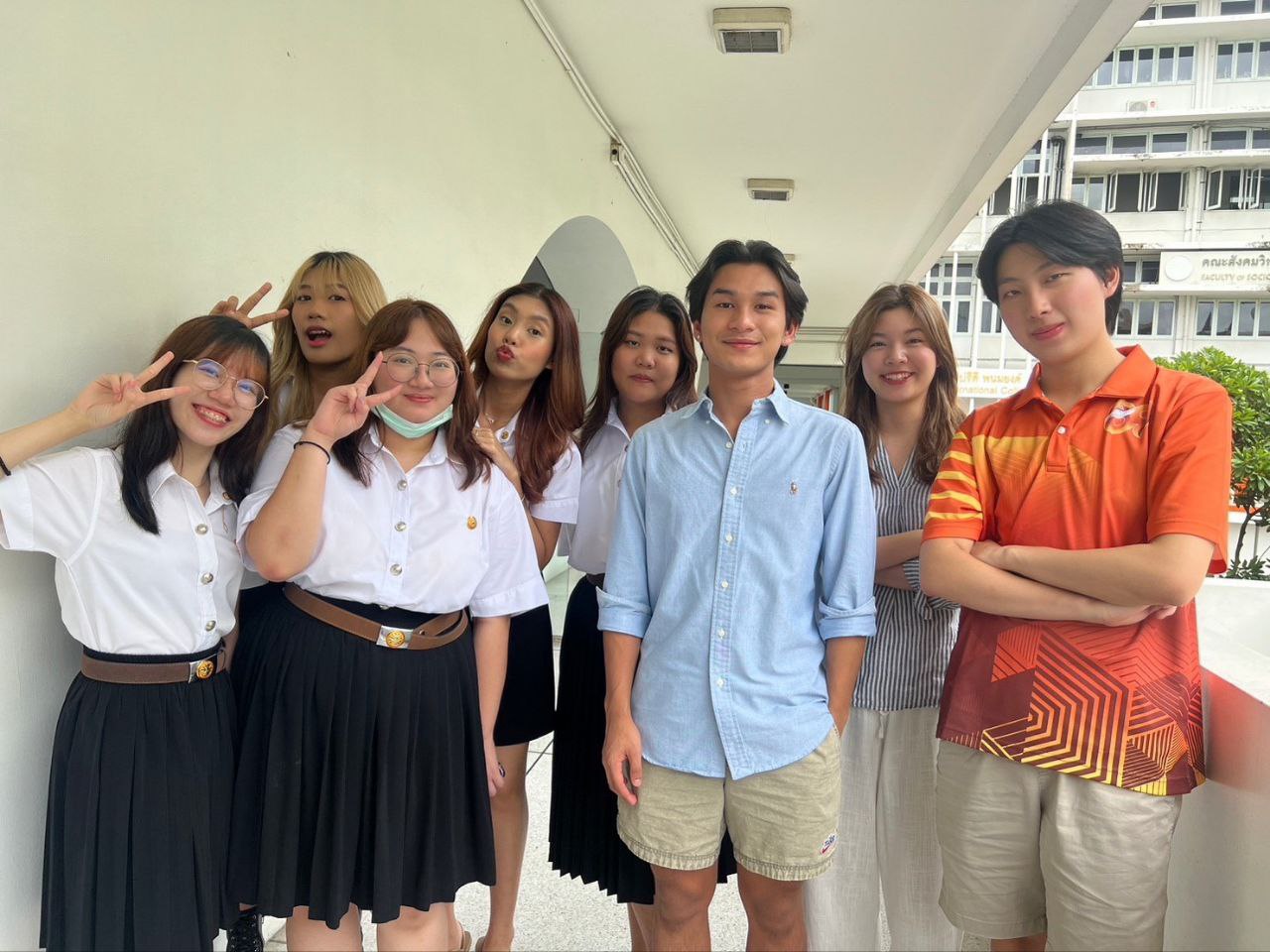 "As the president of the student council, I create the draft for how the event will run and delegate tasks to the student council", said Micky.
Mu, the PR staff described the role of Student council as follows.
"The student council is like a medium between the students and the faculty or the university . We receive news – both academic and activities and promote them to the students in our year. Likewise, we can help report any requests or questions from the students to our faculty. We also work with the Thai program of our faculty (JC) to arrange events such as TU Freshy Games, Hello Baby Bird, and many more. We also take care of the general well-being of the students, improving the common room or helping friends make requests to the professors in the classroom."
She also explained her role. "I am the head of the PR (Public Relations) position. The PR team receives information about upcoming events or important announcements from the faculty or the university, then we plan out ways to promote and spread information to the students in our year. We mostly use infographics and text messages to spread information in the BJM18 Line group and sometimes in the @varasarn_66 official Instagram accounts. Others in my team also help with this process, the graphic designers make the infographics and the content creators think of interesting ways to spread information."
As the semester comes to a close, student council members, who are not only studying for finals but also taking on organising roles, are busier than ever. We all look forward to seeing their growth throughout the school year.
Written by: Su Mon Hlaing